Office & Commercial Cleaning Services
We are committed to providing a quality service to all our clients & employ a professional and experienced work force.
Our Cleaning Staff :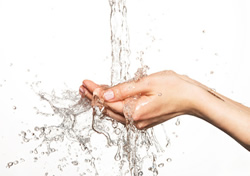 At Bee Cleen we realise that the staff we employ are a vital key to the success of our business. We can offer a consistently high level of service because we hand pick all our staff to ensure that we only recruit high quality personnel. Unlike some of our competitors we employ and invest in all our staff with training, on going coaching and promotion opportunities. We do not use sub-contractors or self-employed personnel.
We recruit staff only after a satisfactory completion of our screening procedures. We then ensure they are fully trained in all areas of Health and Safety we do of course comply with all Government legislation as set down by the FSB guidelines. All new staff are given comprehensive training & demonstrations of our unique cleaning procedures including a thorough explanation of the levels of professionalism our clients expect.
We retain great staff by paying good wages, ensuring all our staff receive all of their statutory entitlements & then we reward good work. Training is ongoing and we always promote from within the company.
With well treated, well paid & well motivated staff we can offer our clients a superior service.
All our staff wear corporate clothing, so they are readily identifiable. This adds security to your premises and staff.
Excellent performance & service:
We're professional, reliable & easy to deal with
We smile. We foster a happy workforce with good employment conditions, training and support
When we take over an existing contract we manage and improve performance
We take it personally when you're unhappy
We offer flexible specifications to suit your budget
We have an outstanding track record based on over 20 years industry experience
Our Services include:
Daily Office, Commercial & Contract Cleaning
School & College Cleaning
Shop Cleaning
Communal areas cleaning for Flats other Residential and Commercial properties
Cleaning Supplies & Equipment (We will use environmentally friendly cleaning products on request)